Call for Participation
Call for papers
ISMIR 2012 welcomes paper submissions for oral or poster presentation in the (non-exclusive) areas of:
content-based querying and retrieval 
database systems, indexing and query 
fingerprinting and digital rights management
music transcription and annotation 
music signal processing 
symbolic music processing 
sound source separation in music signals 
score following, audio alignment and music synchronization 
optical music recognition 
melody and motives 
rhythm, beat, tempo 
structure segmentation and analysis 
harmony, chords and tonality 
timbre, instrumentation and voice 
performance analysis 
modification and transformation of music data 
computational musicology 
music perception and cognition 
computational ethnomusicology 
emotion, mood, affection 
applications of MIR to the performing arts and multimedia
automatic classification 
genre, style and mood analysis 
similarity metrics 
music summarization 
user interfaces, interaction 
user models 
music recommendation 
playlist generation 
text and web mining 
knowledge representation, social tags and metadata 
libraries, archives and digital collections 
evaluation and annotation 
methodology 
aesthetics 
philosophical issues 
social, legal, ethical and business issues
To ensure a high quality of the contributions, all papers will go through a double-blind selection process with at least three reviewers per submission.
See here for more details on paper submissions and selection.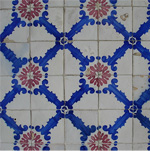 Call for tutorials
The first day of ISMIR 2012 will consist of parallel sessions of tutorials, each lasting three hours and concentrating on a single topic. The tutorials are intended to provide a stimulating coverage of that topic appealing to a general audience.
See here for more details on tutorial submissions and selection.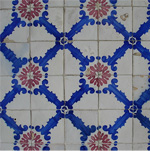 Call for late-break/demos
As in previous years, ISMIR 2012 will also include a special track for demos and late-breaking news, on the last day of the conference. However, the format will change quite a bit from previous years... this year the conference track for demos and late-breaking results will be held in an "unconference" style: the program is built here beforehand with the help of participants, and the sessions are designed to foster interactions discussions rather than a more traditional lecture approach.
Everybody is welcome to contribute. There is no deadline, we will welcome ideas that emerge even during the conference.
There is a dedicated wiki for participating in this session.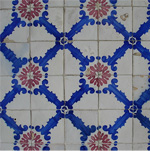 Call for Music
See here.